Junior Jazz: Program Overview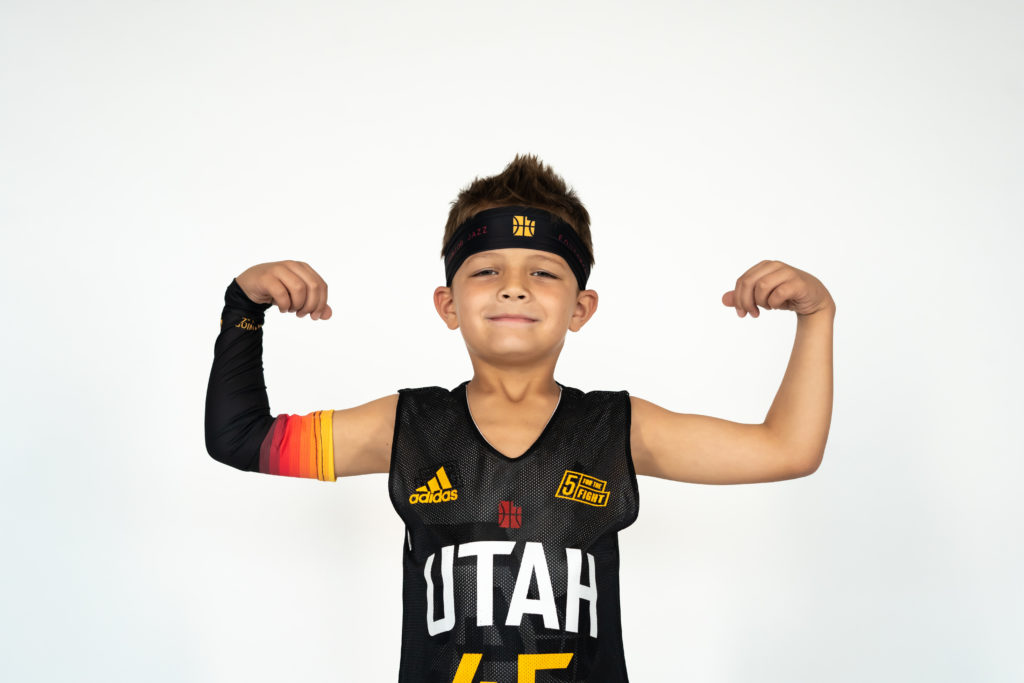 Junior Jazz season is here! Each year over 100 communities participate in Junior Jazz. Did you know that participants in 6 different states play Junior Jazz? You can find Junior Jazz programs in Utah, Idaho, Montana, Wyoming, Nevada and Arizona.
Click here to find a league near you!
Junior Jazz is a great way to make new friends, stay active and most importantly – HAVE FUN! Playing basketball has many health benefits like helping to build and strengthen muscles, build healthy bones, improve balance and coordination and help develop flexibility and endurance. Basketball can also boost self-confidence, encourage teamwork and sportsmanship, as well as help develop communication skills.
Junior Jazz registration includes a special Junior Jazz jersey, a team photo of the Utah Jazz players, a player card to match your jersey number, invitation to a Junior Jazz party, Fun Shot shooting competition, the Lead Together Sportsmanship Initiative and more! Jazz tickets are also included in many Junior Jazz leagues. Reach out to your local recreation center or city for details on your specific league.
Also, new to Junior Jazz this year is our new Junior Jazz Merchandise store! Deck out your uniform with items like shorts, a headband, socks, arm sleeve and shooting shirt! Be sure to check out our new Junior Jazz exclusive Lifestyle designs, as well as t-shirts and sweatshirts for the whole family!
Make sure to select your program to enter the Junior Jazz Merchandise page! This offer is exclusive to Junior Jazz participants and is only available online. Items will be shipped directly to you! Click here to get your gear today!
Check out our Jazz Youth website for fun activities, information on camps and clinics, kids club membership, skills and drills videos and more! https://jazzyouth.com/
Registration for Junior Jazz is happening right now in most cities! Don't forget to contact your local recreation center to find out specifics about the Junior Jazz program near you!
We hope to see you as part of Junior Jazz this season!